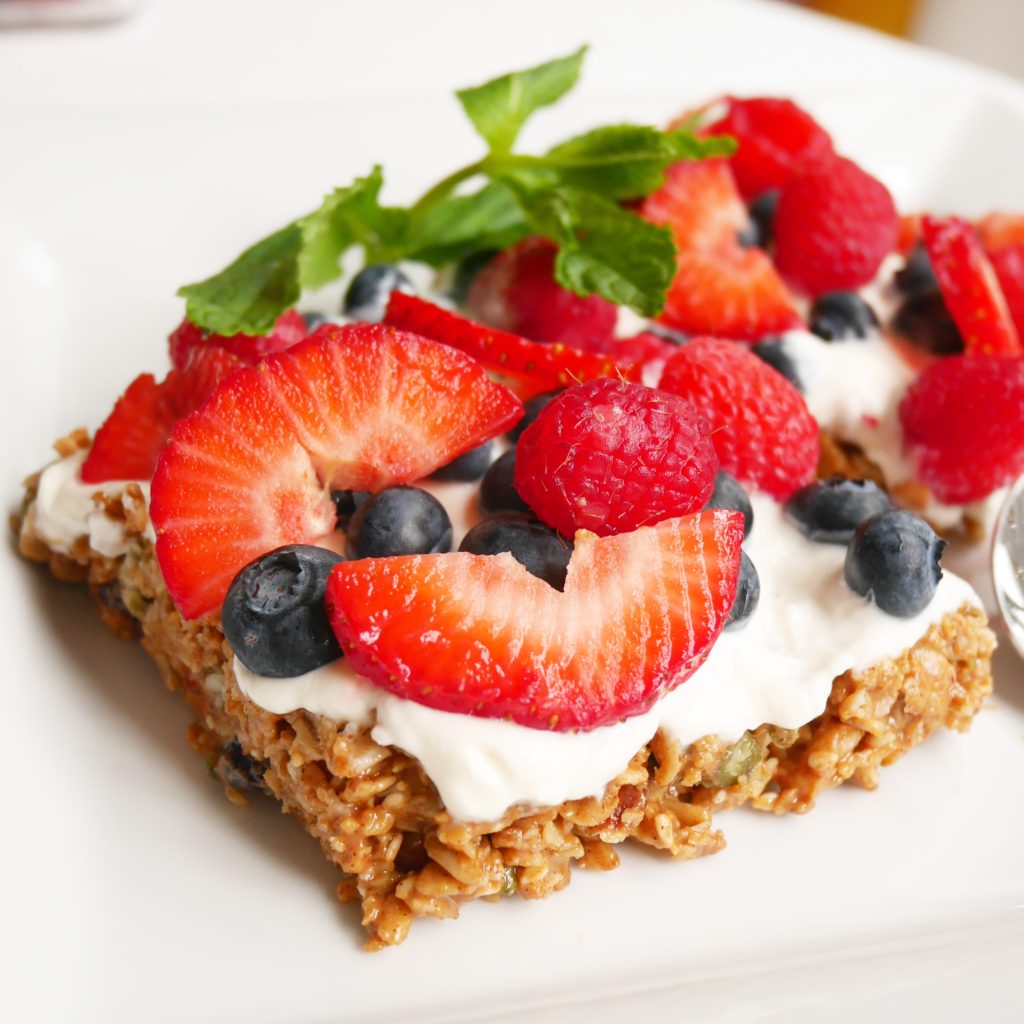 Healthy Yogurt Parfait Bars
Enjoy the benefits of whole grain carbs, proteins & fruit all in one bite with this simple healthy breakfast recipe. Serve this dish at your next brunch buffet - it will be sure to be a hit!
Ingredients
3 cups granola
½ tbsp cinnamon
1 cup peanut butter
1 1/12 cups vanilla greek yogurt
Toppings: blueberries, strawberries, raspberries, toasted coconut flakes
Instructions
Mix the granola, cinnamon, peanut butter in a large bowl until well combined.
Pour the granola mixture into a round or square 9-inch pan lined with parchment paper.
Chill in the refrigerator for at least a half an hour or overnight. In time is of the essence you could also quick freeze for 15 minutes.
Remove from pan, spread a layer of greek yogurt on the crust with a spatula. Add your favorite fruit and toppings. Slice into bar portions & serve.
Enjoy!
Notes
I like to use a premixed Granola that contains a variety of ingredients such as organic oats, goji berries, coconut, pumpkin seeds, almonds & hemp hearts.

Greek Yogurt is the best yogurt to use for this recipe due to it's thick texture. If you wish to make this recipe vegan use soy or coconut milk yogurt as a substitute.

Use a peanut butter that is not too oily so that your granola crust stays together nicely. Almond butter can be used as an alternative or if you have a nut allergy there are many nut-free alternatives to peanut butter.

Use any fruit & toppings you have available. I suggest strawberries, kiwi, blackberries, blueberries, mangos.

For toppings you can use almonds, pistachios, pumpkin seeds, cranberries, shredded or toasted coconut flakes, raisans, flax seeds, chia seeds, chocolate chips, dates.

You could prepare this recipe in individual glass mason jars for an easy grab and go breakfast to keep in the fridge for the busy work week!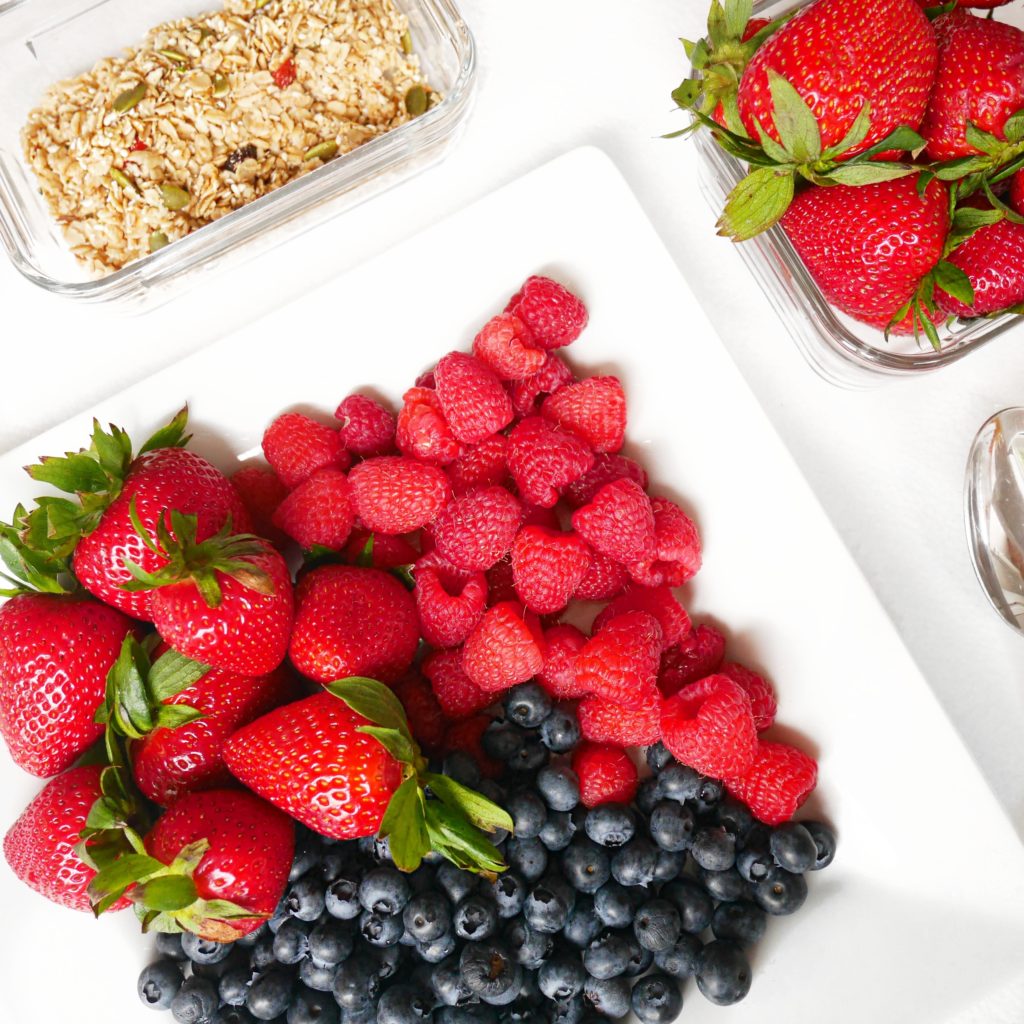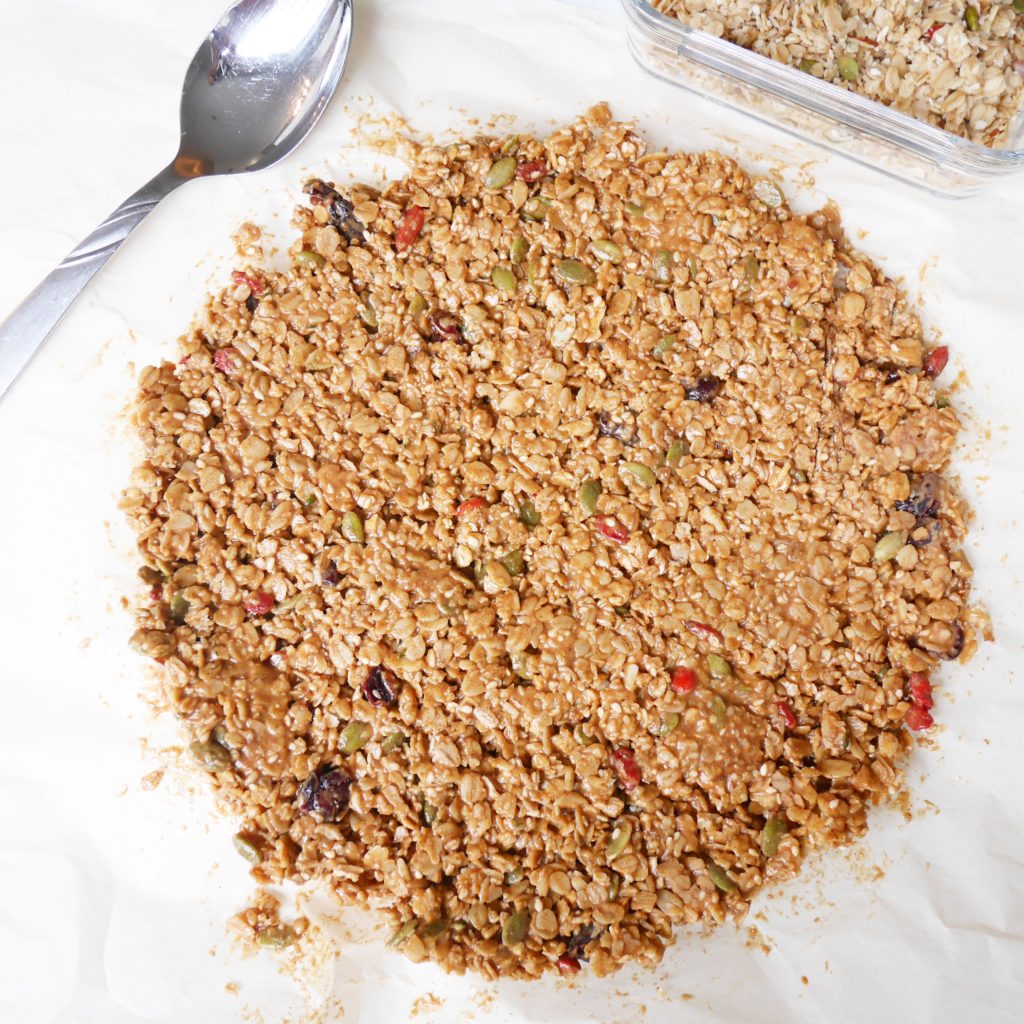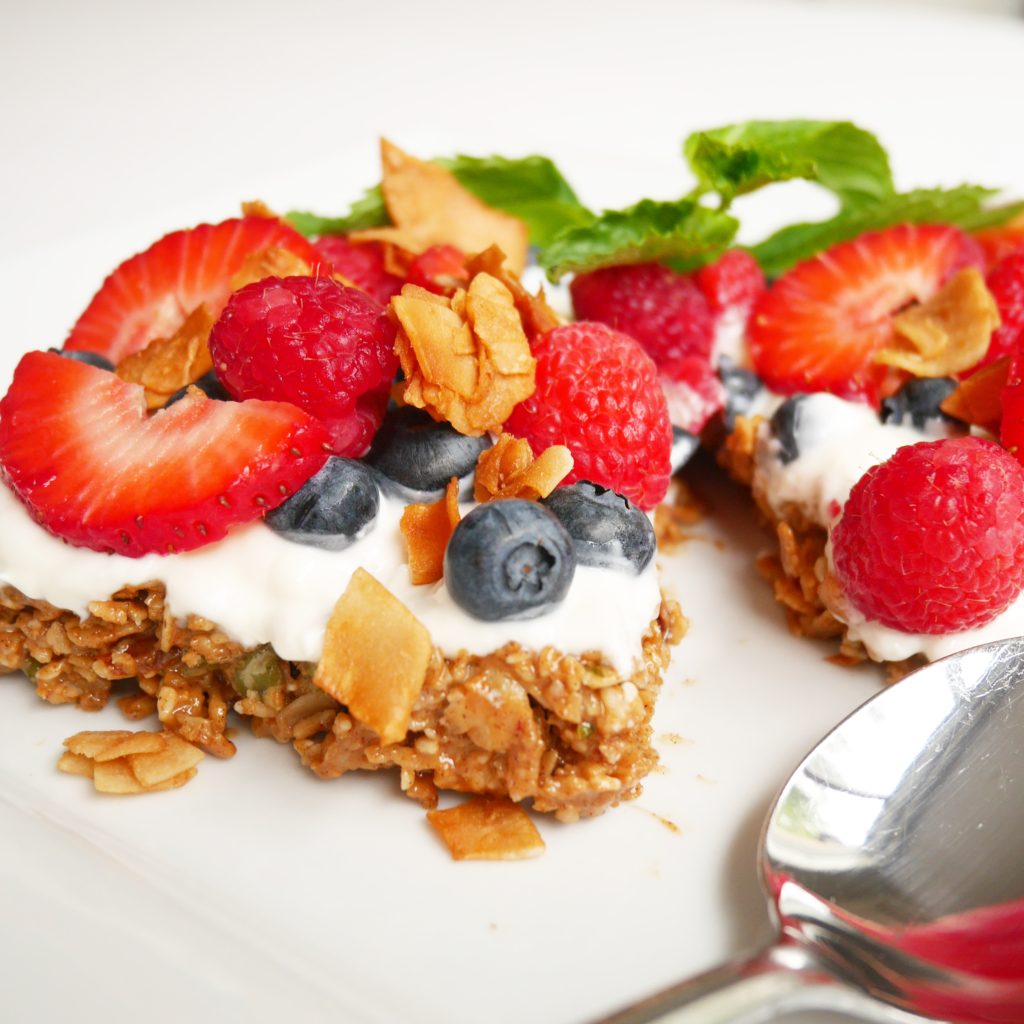 In the mood for a healthy main dish salad ? Check out my How to Make the Best Balsamic Chicken Salad recipe.