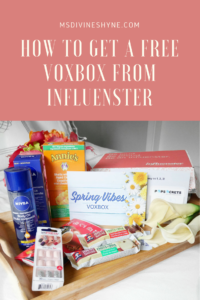 Do you like to try out new products and share your thoughts, opinions and experiences to help others purchase quality products? Would you like to get free products delivered to your door ? If you answered yes let me introduce you to Influenster!
Influenster is a community of over 3 million shoppers that stay on top of the latest product news & expert tips. Members review products and share honest opinions with brands and the community. Thousands of exclusive VoxBoxes filled with complimentary products from leading brands are shipped out every month for free for Influenster members to review.
My First VoxBox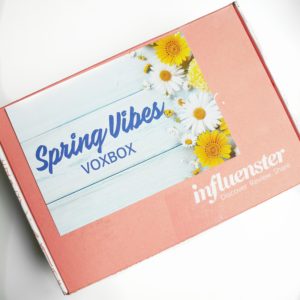 After receiving so many benefits and perks from being a member of this community for just a few short months, I knew I had to share information about this great program. One morning I was pleasantly surprised when I opened my inbox to find an email from Influenster to advise me that I was on the short list for the next VoxBox campaign. I completed a short survey and received a further email with details on how to claim my box requesting my address. It was very surprising to learn that they were sending me a Box already as I had just signed up for the program in April and claiming my first VoxBox in May. At this point I had a low impact score and had only posted 2 product reviews, answered a few questions and connected a few of my social media channels. I appreciate the fact that Influenster still noticed me and trusted me enough to still send me a box of products to review even though I didn't have a large impact score.
Influenster Benefits
It is completely free to sign up for Influenster. The signup process is quick and easy. Anyone is eligible to join and be part of this valuable program. Once signed up you will be brought to a tutorial and instructions on how to personalize your account profile. I downloaded the app for my phone as it much more convenient and makes things much easier when you are on the go. The interest categories on Influenster are endless; Beauty, Food, Health, Pets, Family, Home, Technology and Electronics, and Arts & Entertainment.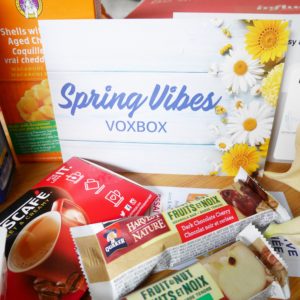 Influenster's motto is to Discover.Review. Share. And it really is just that easy. With Influenster you write reviews about new products or review existing products you already have in your home. The more you review and share your opinions with people in your social network the higher chances you will have at receiving a VoxBox. VoxBoxes are full of free products for you to test and review. The items in the box are not sample sized either, they are full size products! The box also contains money saving coupons and chances to win prizes.
My shopping experiences have become much smoother since joining Influenster. The most beneficial thing for me is that I can browse reviews and ask certain questions and get answers pertaining to certain products that I am potentially looking to buy. I use the app to weigh prices and qualities against each other to compare which product is best for me. I often use the scanner tool on the app at the grocery store to help me decide which products to purchase. Once the item's barcode is scanned the product page will display with all the products reviews and product ranking. There could be a product that I am interested in, so I can scan it and immediately I can find out what people are saying about this product, is it worth it and what rank it is amongst other similar products on the market. This has been a game changer for me and saves me so much time and makes shopping for new products less intimidating.
Badges
To start earning badges for complimentary VoxBoxes campaigns you must first start by earning points to your impact score. Your impact score indicates how influential you are. The higher the impact score you have the better chance you have at receiving a VoxBox.
Tips to get a Free VoxBox
Follow these easy tips below to boost your impact score on Influenster so you can get your free VoxBox. The more interactive you are on Influenster, the better chances you have at getting a VoxBox.
Personalize – Complete your About Me and Reviewer profile.  The reviewer profile will improve your discovery experience and provide other members with important information to accompany your reviews
Social – Increase your chances to get rewards by connecting all your Social Media channel accounts
App – By downloading the App you will be able to use Influenster more while you are on the go which will increase your activity which will increase your impact score
Snaps – Answer your snaps. Snaps are questions that Influenster will ask to learn more about you so they can make product recommendations and qualify you into VoxBox programs
Interests – Choose the areas of interest that most suit you
Reviews – Write Product Reviews based on your opinion and experience
Questions – Ask & Answer product questions to help others make informed decisions on purchases
Lists – Create customized lists
Widget – If you have a Blog you can add a widget to your website to earn bonus points
Share – Invite friends to Influenster with the personal referral link provided
Emails – If you are eligible for a VoxBox you will receive an email with instructions on how to claim your box. Be sure to add the email address to your safe list so you don't miss an email
Badges – Once you have received a VoxBox you will be given activities to unlock brand badges. Be sure to complete these activities as best you can as it will increase your score significantly. When you have unlocked an individual brand badge you also have a chance at winning the prize indicated.
Final Surveys – At the end of a VoxBox campaign you will be sent a final survey on the products you received. Complete this thoroughly and accurately.
What are you waiting for? Head over to Influenster today to start working on getting your first VoxBox of free products to review.
What are your favorite go to products? Are there any particular kind of products or companies that you would be interested in testing? Comment below.
*Disclaimer: This is not a sponsored post. I received products complimentary from Influenster for testing purposes.
Looking for new Affordable beauty products from Sephora? Check out my Affordable Sephora Beauty Haul post.