Do you love shopping at Sephora for new beauty products that are affordable? I recently purchased a few items from Sephora and my bill came to less than $100! A trip to Sephora can sometimes break the bank so I thought I would share some new affordable products you can find there.
I usually shop in store at my local Sephora but this time around I decided to order online at sephora.com to get some cash back on my purchase by using Ebates. My total bill for all items purchased in this haul was $94 including tax. That's excluding the cash back I received from Ebates. Shopping online helps me stay on track of what I need and not go over budget. In store shopping is too tempting and you usually end up buying something you don't need. By shopping online I earned cash back on my purchase, received 4 free samples & got FREE shipping – a win-win situation, if you ask me!  Another great way to save money and earn rewards at Sephora is to sign up for their Beauty Insider program. It's free to sign up and you receive a point for every dollar you spend. They have semi-annual bonus sales exclusive to Beauty Insiders which is the best time to buy from Sephora.
I have been using the products featured in this haul for the past few weeks and have been loving them! I hope you enjoy my reviews and first impressions.
Makeup
Tarte Clay Clique Amazonian Clay Set – $16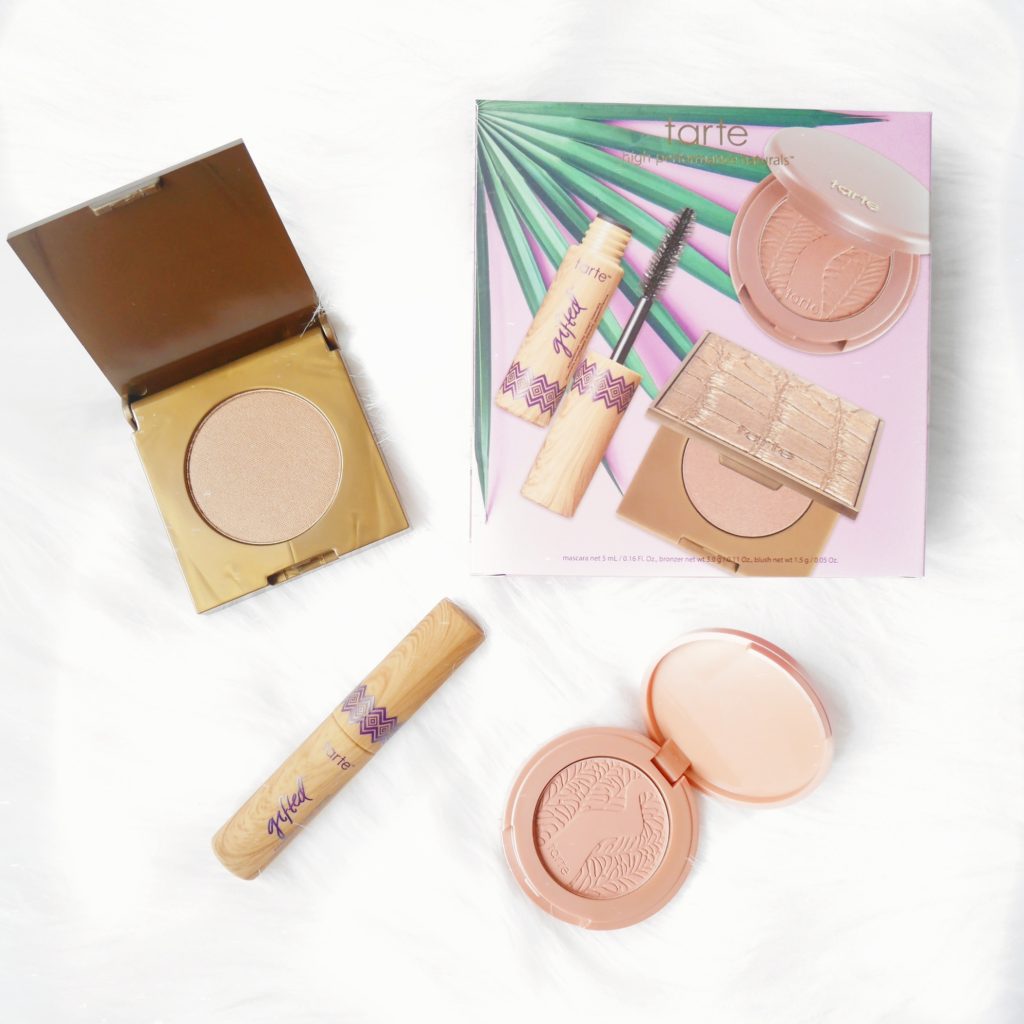 I am a girl that loves a great value set and the Tarte Clay Clique Amazonian Clay Set did not disappoint ! This set consists of a trio of mascara, blush & bronzer all powered by Amazonian clay for skin-balancing, pigment-packed longwear. I love this set because it allows me to try a variety of Tarte Cosmetics products before committing to buy the full size products in the future. This was my first time using Tarte mascara and bronzer and I am very impressing with how rich, vibrant and long-wearing the products are.
Set includes:
gifted Amazonian clay smart mascara
deluxe Amazonian clay bronzer in park ave princess
Amazonian clay 12-hour blush in harmony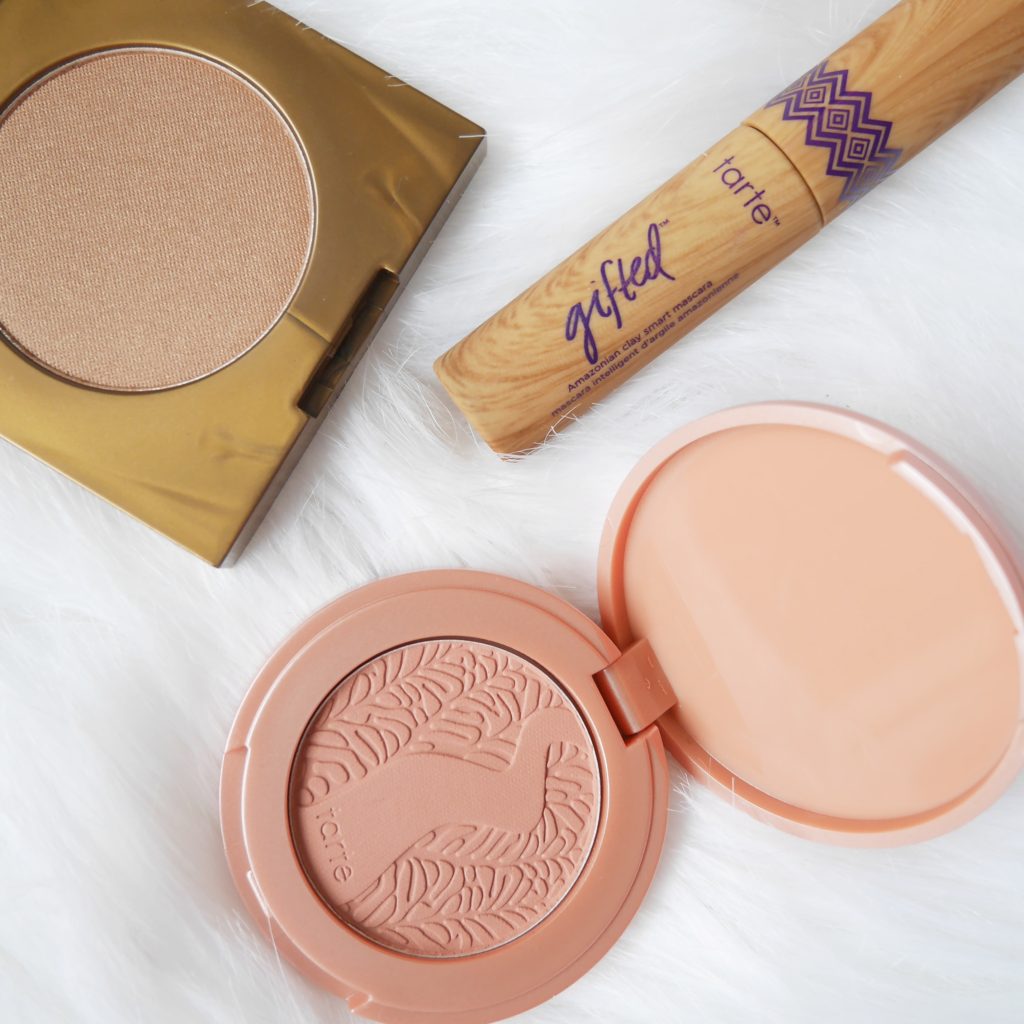 Features:
dermatologist tested
bronzer:  vegan, waterproof, talc free, oil free, fragrance free
blush: tarte 12-hour power
mascara: vegan, ophthalmologist tested, safe for contact lens wearers, +406% increase in lash volume
Skincare
Pamper & Prep Makeup Ready Set – $20 ($43 value)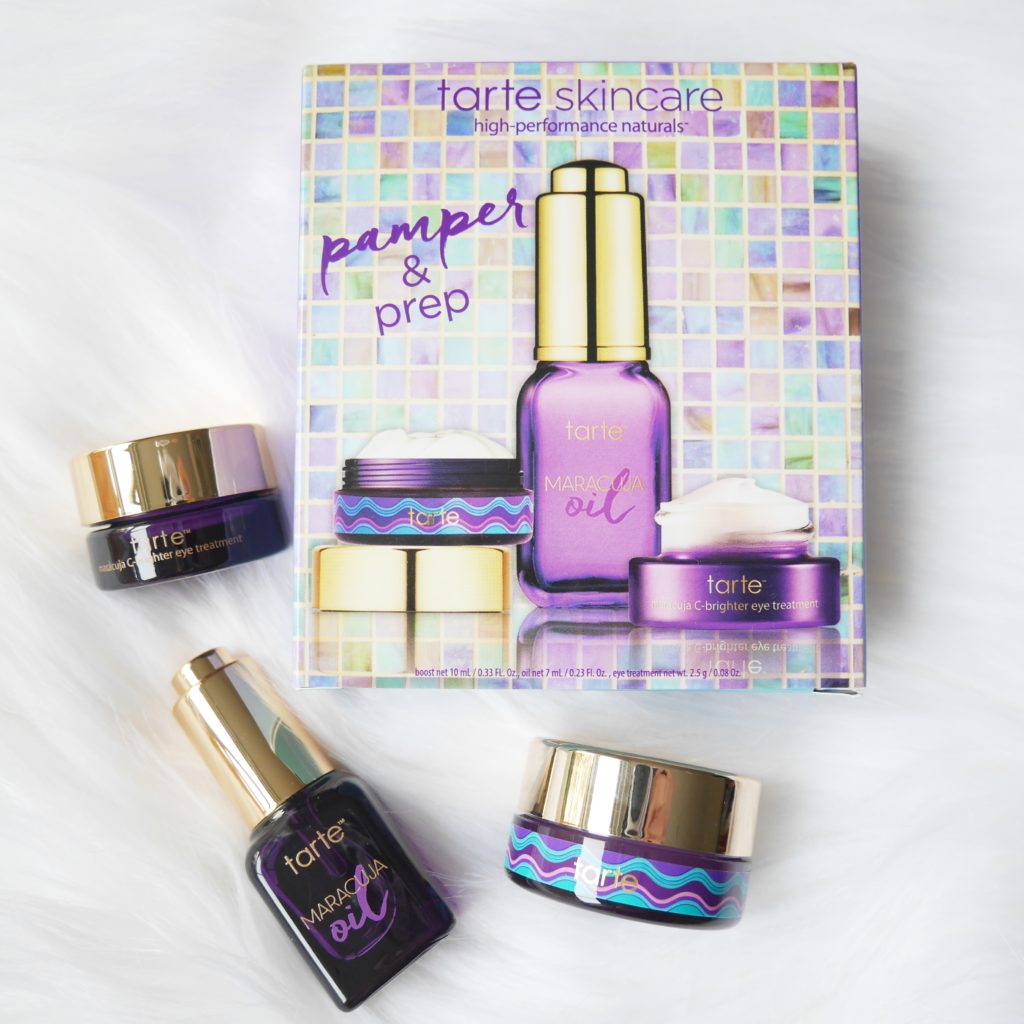 With the Spring and Summer months upon us, I need to up my Skin care game with more hydration as I struggle with very dry skin. The Tarte Pamper & Prep Makeup Ready Set is the perfect trio of complexion-perfecting skin treatments for me. The trio set includes an eye cream, face oil, & moisturizer. Since using the products I have discovered that they all live up to the hype and deliver deep hydration while creating a flawless canvas for makeup. The eye cream & face oil are packed with nourishing maracuja, which is a natural source of brightening vitamin C & fatty acids, while the moisturizer is formulated with antioxidant-rich algae & hyaluronic acid to help plump & smooth the skin.
Set includes:
travel size Rainforest of the Sea drink of H2O hydrating boost moisturizer
deluxe maracuja C-brighter eye treatment
deluxe maracuja oil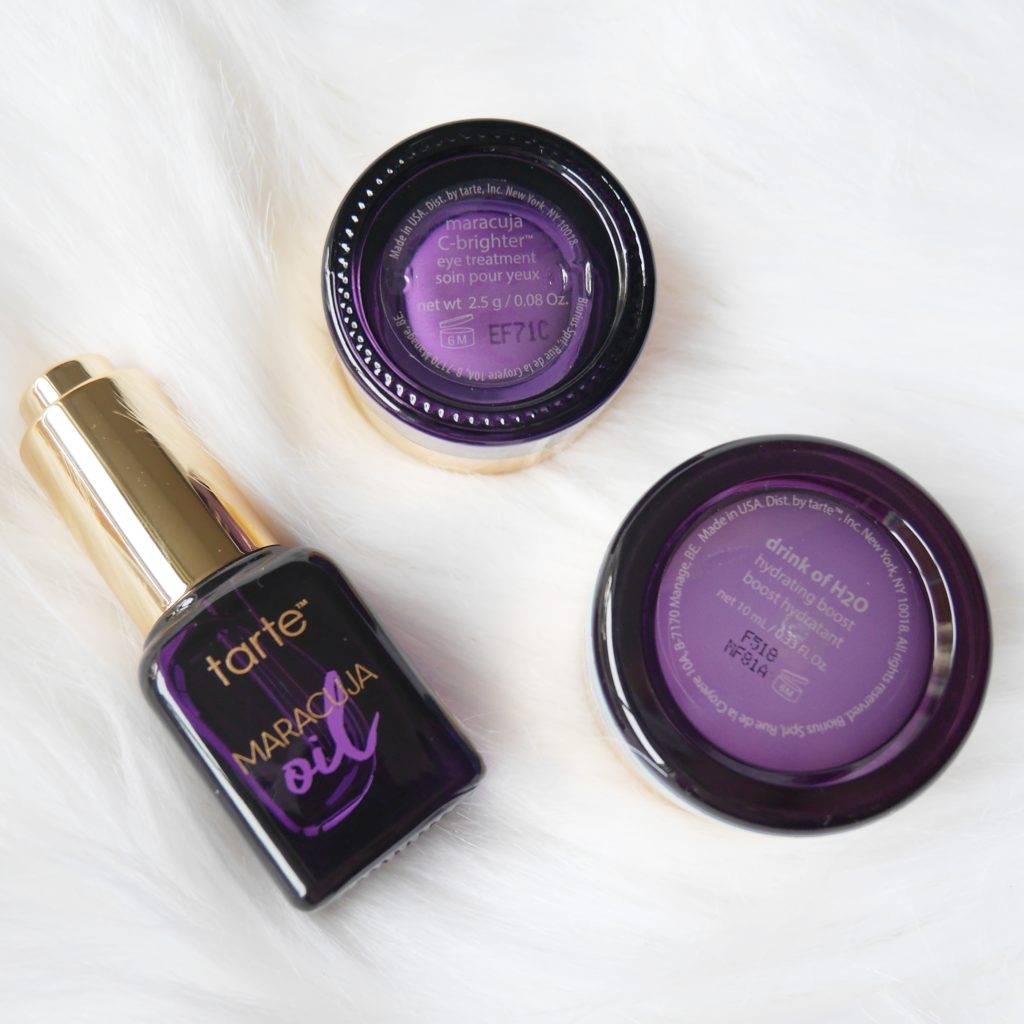 Features:
hypoallergenic, dermatologist tested
moisturizer: vegan, formulated without artificial fragrances
eye treatment: ophthalmologist tested
face oil: vegan
Fragrance
The 7 Virtues Peace Blend Box – $30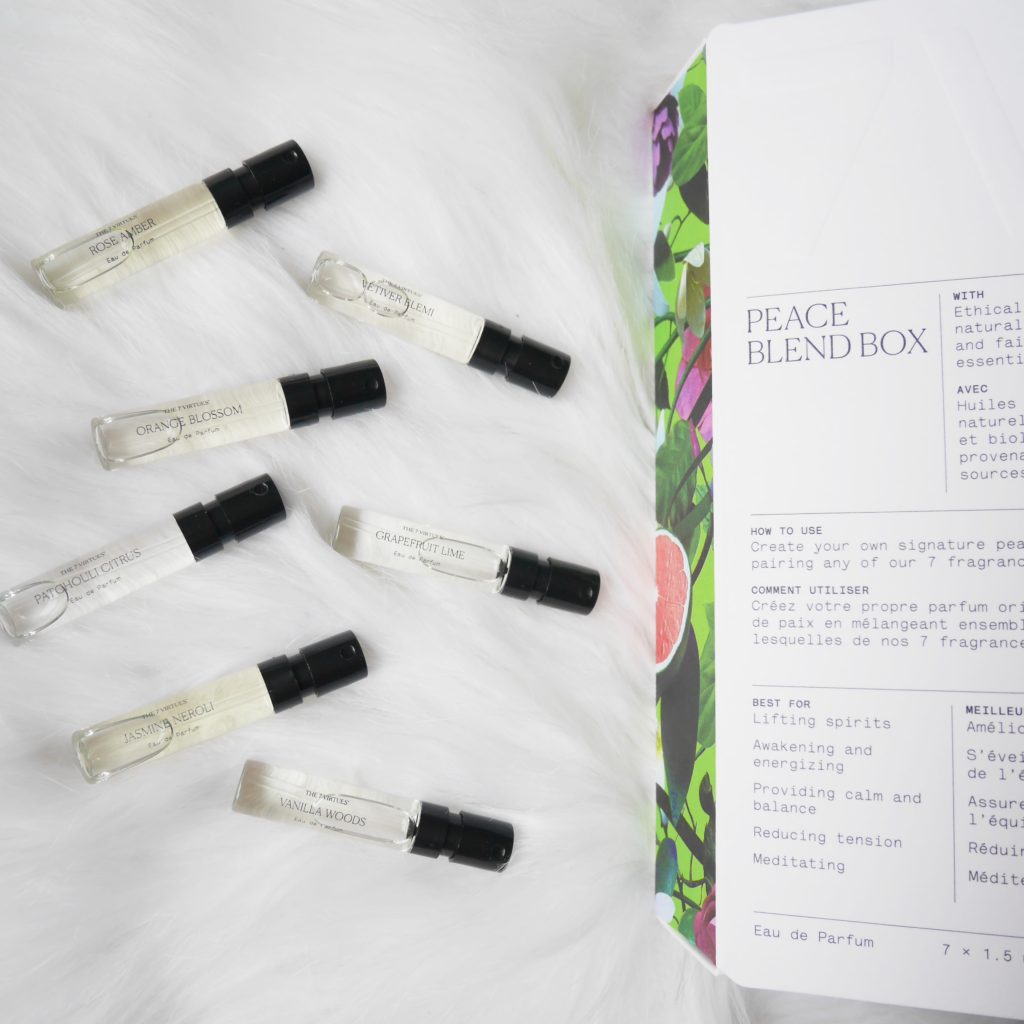 Ever since I became pregnant with my Son I lost the love I had for perfume after learning more about the toxic chemicals most perfumes contain. After giving up perfume for so long I was so excited to come across The 7 Virtues Peace Blend Box. The Peace Blend Box is the first peace perfume collection that blends the aromatherapy benefits of natural and organic essential oils with social enterprise. The perfumes are made with natural, organic and fair trade essential oils supporting families in nations rebuilding after war or strife. The collection contains 7 unique scents which can be paired together to create your own blend. I can't just chose one favorite scent from this collection as I love them all. Kudos to The 7 Virtues for creating a luxury fragrance without the harmful chemicals.
Scents:
Orange Blossom Eau de Parfum, orange blossom blends gloriously with the lush, juicy freshness of mandarin, tangerine and bergamot.
Adventurous Rose Amber peace perfume features heart notes of warm cinnamon and crisp lavender, anchored by base notes of sensual sandalwood and delicious vanilla.
Vetiver Elemi perfume with precious elemi offers spicy heart notes of cardamom, cumin and nutmeg, and is anchored with base notes of warm cedarwood.
Grapefruit Lime Eau de Parfum features opening notes of sweetie grapefruit, lime, and basil blend with ambrosial, big hearted notes of green tea and petit grain.
Patchouli essential oil reduces tension with wildly complimentary heart notes of sweet peony and rose geranium and base notes of sandalwood and amber in Patchouli Citrus Eau de Parfum.
An evocative blend is fresh yet sexy with healing neroli and soft honeysuckle, Jasmine Neroli Eau de Parfum, is anchored by base notes of labdanum and amber.
Vanilla Woods Eau de Parfum is a classic scent with fresh notes of pear, a big heart note of rose, and base notes of soft caramel and vanilla for the perfect balance of sweet, warm musk and amber.
Set includes:
7 x 0.05 oz/ 1.5 mL Orange Blossom Eau de Parfum, Rose Amber Eau de Parfum, Vetiver Elemi Eau de Parfum, Grapefruit Lime Eau de Parfum, Patchouli Citrus Eau de Parfum, Jasmine Neroli Eau de Parfum, Vanilla Woods Eau de Parfum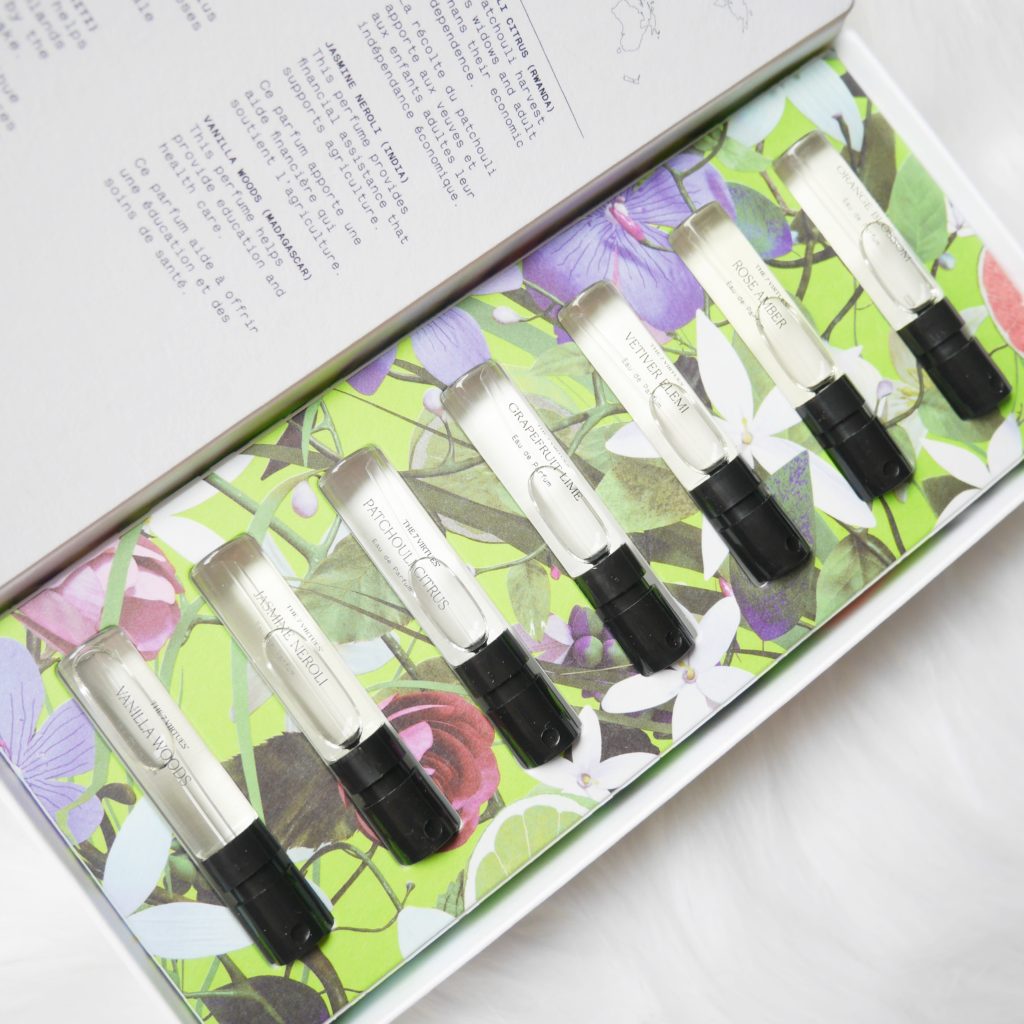 Features:
vegan
cruelty-free
hypo-allergenic
made with ethically sourced, fair trade, and organic essential oils that help communities recovering from violence or conflict
made with organic sugar cane alcohol
Canadian made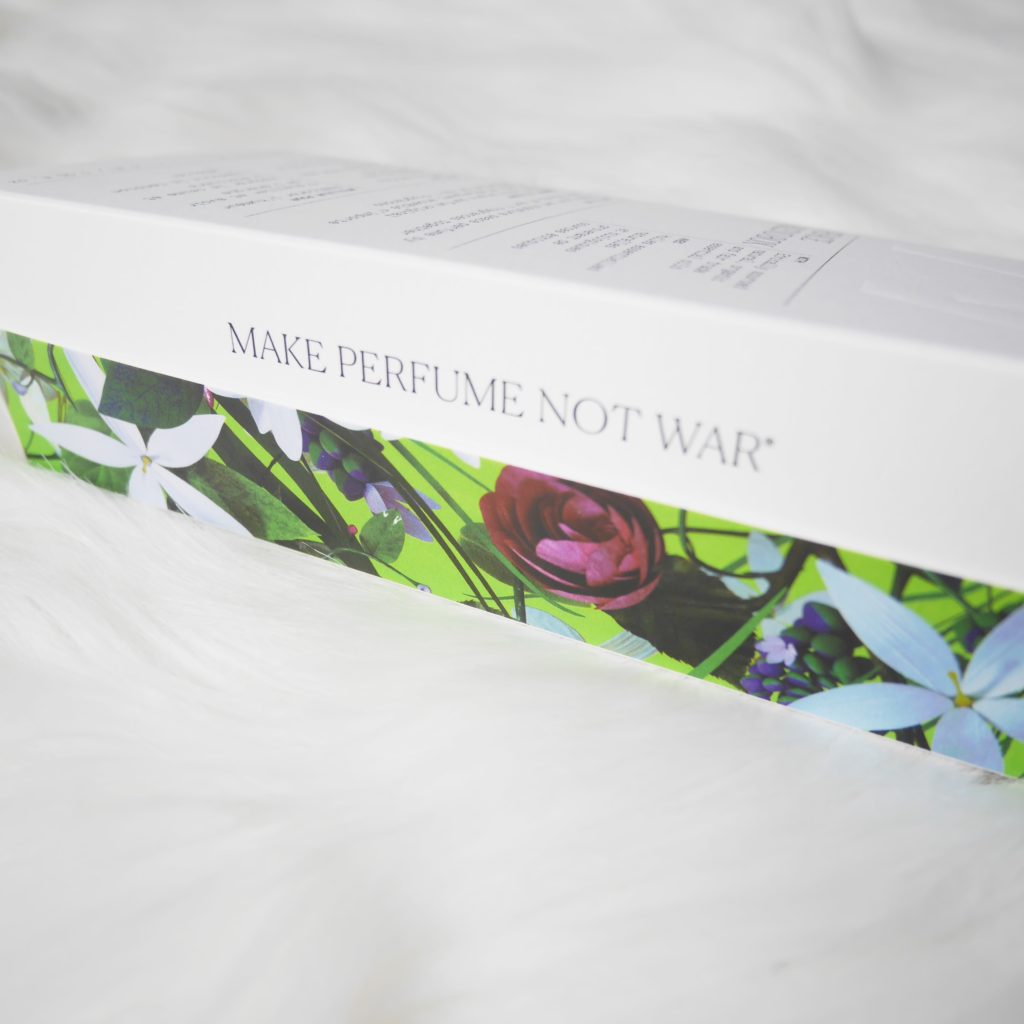 Hair
Verb Festival Kit – $28 ($45 value)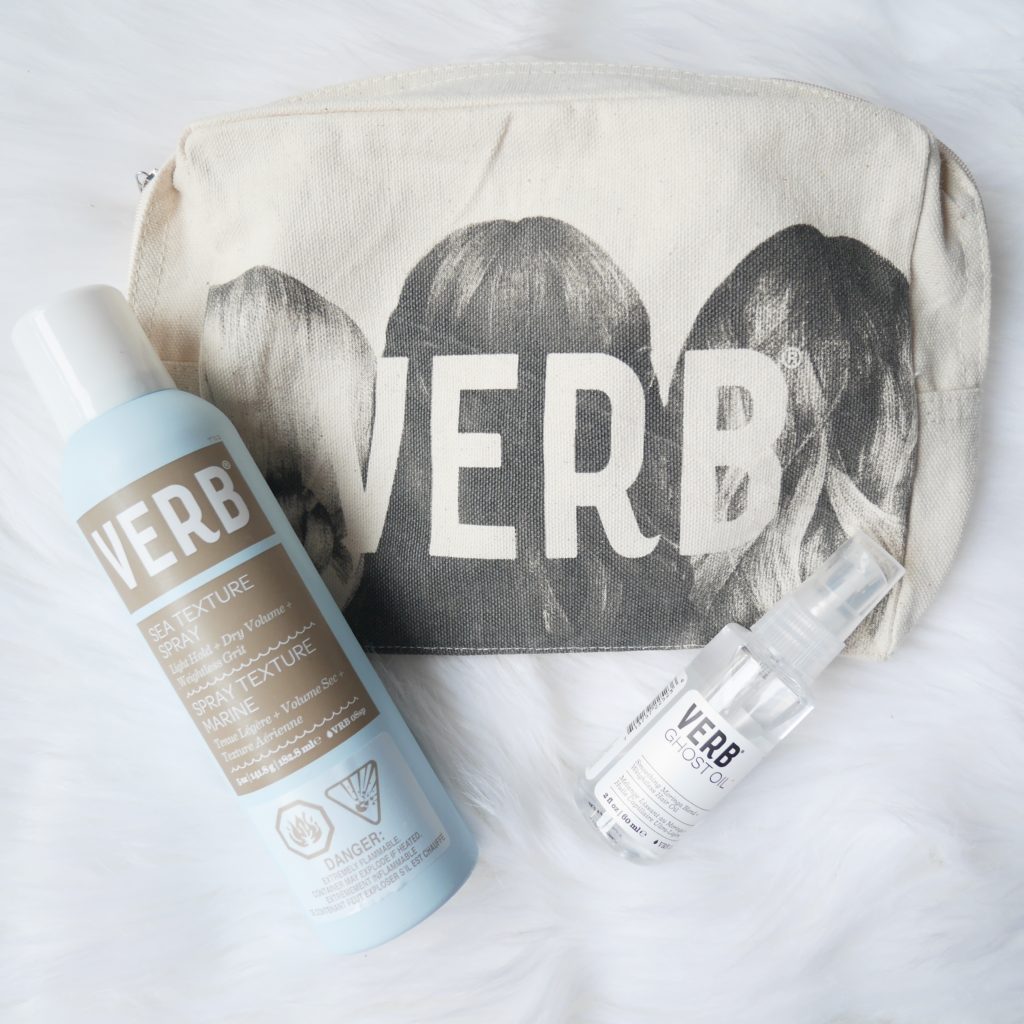 The Verb Sea Texture Spray and Ghost Oil products were probably two of the products I was most excited to try from my recent Sephora order. I have very fine straight hair so once I heard about texturizing spray I was all about trying it out. I have been using it for a few days now and I am loving the results. It can be used for any hair type: Straight, Wavy or Curly. I spray it on throughout the day when I need some added volume. The spray is a light hold so it doesn't weigh down my hair like most other products do. On days that I want a sleek straight style the Ghost oil does the trick by smoothing any frizz and adding extra shine to my hair. This is such a handy set which I will be using alot especially during the Summer months.
Set includes:
5 oz/ 182.8 mL Sea Texture Spray
2 oz/ 60 mL Ghost Oil
Features:
smooths frizz
texturizes
adds shine
no parabens
no phthalates
I hope you enjoyed the overview of new products from my Sephora haul. Please let me know in the comments section below what new beauty products your loving at the moment, I am always on the look out for new products to try.
Shop This Look
Clay Clique Amazonian Clay Set | Pamper & Prep Set |  Peace Blend Box | Verb Festival Kit
Disclaimer: This post contains affliate links. Please read my Disclosure Policy for more information. Thank you so much for supporting the retailers that support MsDivineShyne.
Do you like to try out new products and share your thoughts to help others purchase quality products ? Check out my How to get a Free Voxbox from Influenster?