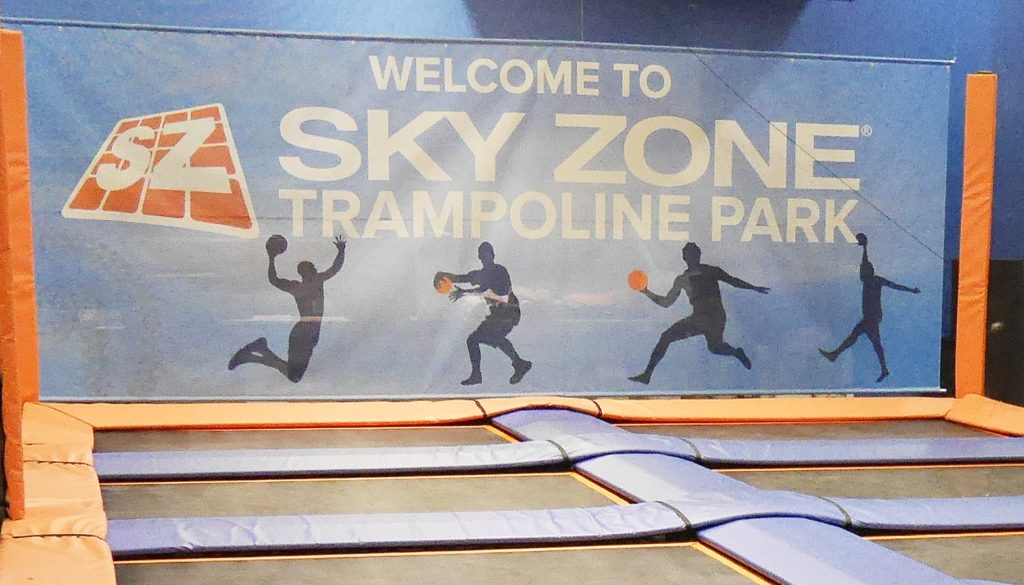 Sky Zone Surrey Trampoline Park is the perfect place to bring your active little ones to burn off energy. Where else can you find a safe facility where you can let your Toddler literally 'bounce' off the walls! Since Summer is over and outdoor play for our Son is now limited, Sky Zone has become a second home for our Family on weekends.
Sky Zone Toddler Time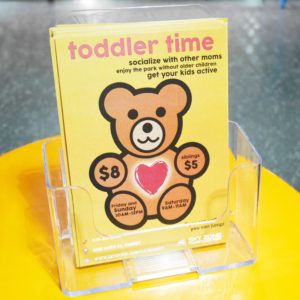 Sky Zone has a special jump time designed just for little jumpers and families called Toddler Time. This is a designated time where kids can enjoy the excitement of trampolines in a safe environment without interference from big kids. During Toddler Time there are trained Court Monitors at the entrance of each open court who watch for safety while making sure all the kids are having fun. Although Parents are not required to jump with their children, Parents are encouraged to join in the Fun ! It's a great environment for your kids to meet new friends and for Moms to socialize with other Moms. If your lucky you might even get a friendly visit from the Sky Zone Kangaroo Mascot during Toddler Time!
 Trampoline Fun
During Toddler Time, Toddler's are designated to the 'Main Court' which is a large wall-to-wall trampoline court and the 'Foam Zone Court' where you can jump from a trampoline into a huge pool of foam blocks. This is plenty of space for Toddlers with endless energy ! What makes Toddler Time so special is that they get to discover and explore a new environment and use new movements while being active. My Son loves to bounce around the court, do some bum drops, build & knock down foam block towers, play with balls and jump into the foam block pool.
Fun Fitness
At Sky Zone the motto is 'If you can walk, you can jump! The only requirements here are to be able to walk, jump and have FUN ! I love that Sky Zone encourages Fun Fitness and that my Son has a place to discover the joy of being active.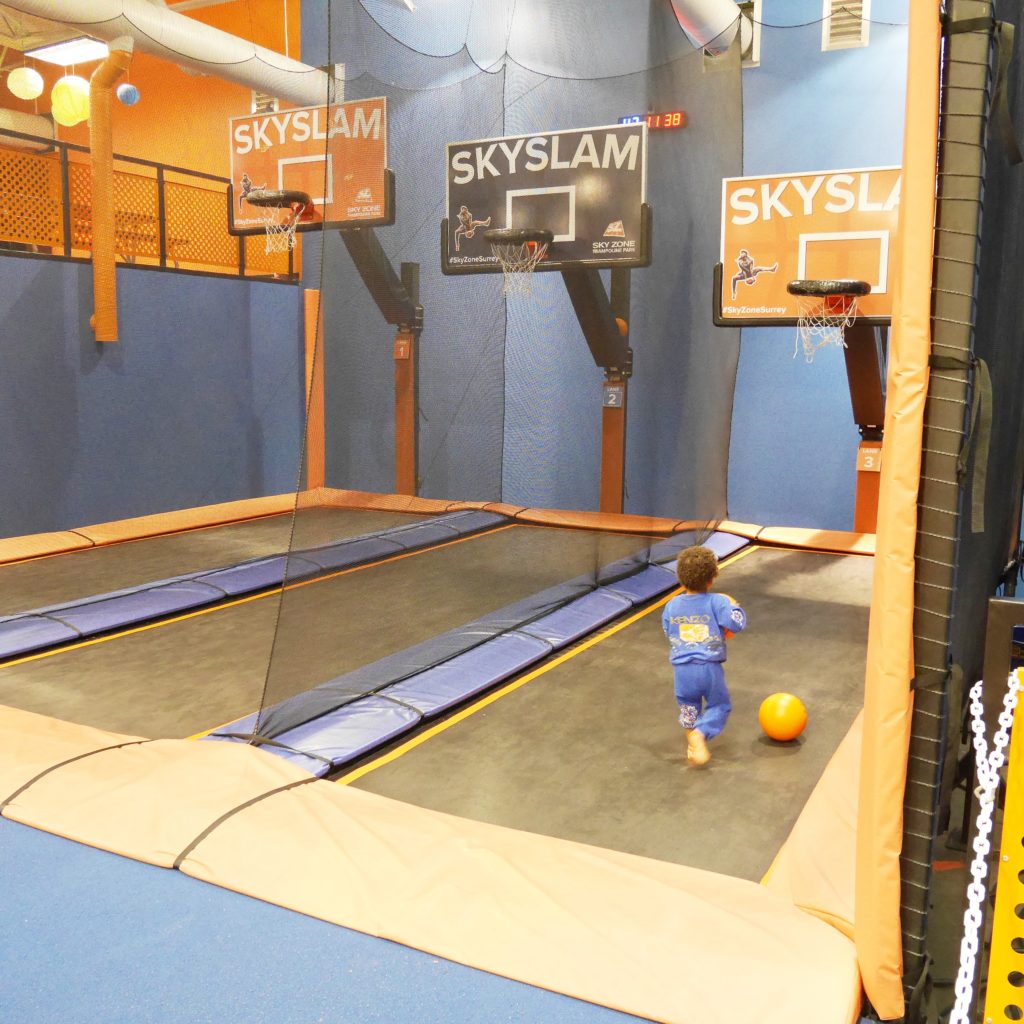 Attractions & Programs
The park also offers Attractions such as 'Freestyle Jump Zone', 'SkySlam Zone', and 'Ultimate Dodgeball Zone'. In addition to Toddler Time they offer several programs such as 'Sensory Night' 'SkyFit', 'SkyWars', 'Open Jump', and 'Summer Camps'. They also offer great Birthday Party Packages. They have an array of packages from 10-25+ guests. If you want a completely stress free birthday party, this is your place as SkyZone takes care of all the details.
Amenities
There are many Amenities in this huge facility. There is a fun photo booth to snap a few pics with your Friends or if you are looking for a little relaxation they have coin operated massage chairs. There is also an on-site cafeteria that serves food & drinks. There is lots of seating space and an upstairs lounge for parents.
After one hour of bouncing and flipping around it is a guaranteed that your Toddler will sleep like a Baby after so much fun at Sky Zone!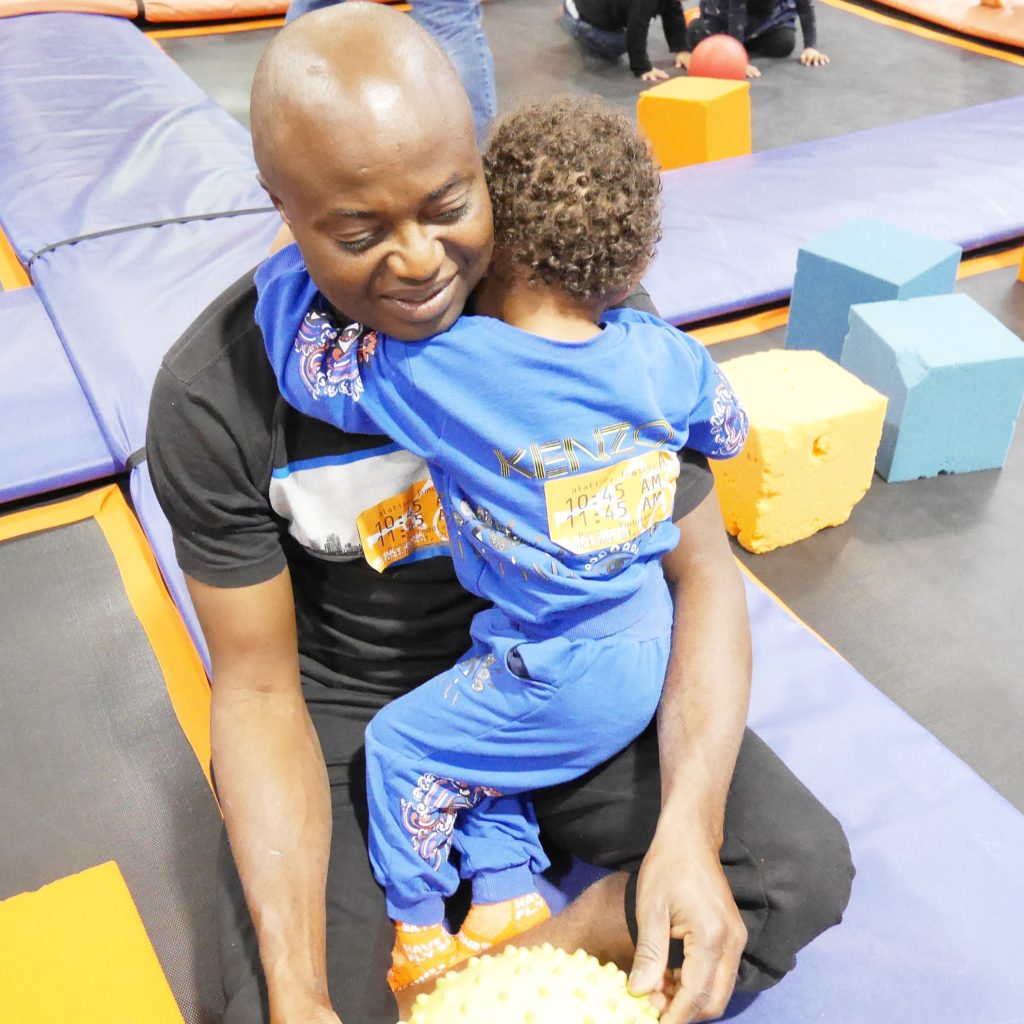 Toddler Time Details:
Dates: Fridays, Saturdays & Sundays
Time: Fri 10am-12pm, Sat 9am-11am, Sun 10am-12pm
Address: 11125 124th, Surrey
Website: www.skyzone.com/ca-surrey
Facebook: www.facebook.com/SkyZoneSurrey
Twitter: www.twitter.com/SkyZoneSurrey