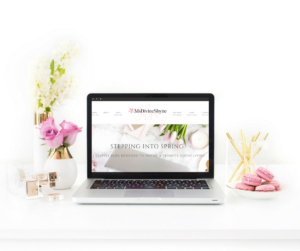 If you love life and all it has to offer, you'll feel right at home here! Welcome to the MsDivineShyne Lifestyle Blog, an online lifestyle haven where beauty and style meet DIYing, cooking, travel, organization and more. This is a place of positivity, creativity, exploration and inspiration. The purpose of the blog is for you to become inspired, learn something, and feel encouraged to live a life that is truly divine in every sense of the word. The blog focuses on a classic, feminine approach to every aspect of a woman's world. Here's what to expect on the Blog:
Food & Health topics such as Fitness, Meal Planning, Restaurant Reviews and Healthy Recipes
Beauty & Style Recommendations, Trend information especially for Modern Mamas
DIY Projects, Organization & Decluttering Tips, Life Hacks and Home Systems that can make your life and home run more smoothly
Product Reviews of all things I personally love, which is quite interesting especially as I have a champagne taste – yet love a good bargain!
Travel reviews, Best Family Vacation Destinations
Other Topics such as Parenthood, Travel, Mompreneur Advice, Parenting and Money Management
Discount Codes & Giveaways
… And MUCH MORE!
Between my strong passion and commitment to trying new strategies and ideas to better organize my life and run my home, I decided to create this blog. This blog is a creative outlet where I share ideas, information, and experiences that may inspire you to try something new.
It's very exciting to have finally revealed the Blog and see this project come to life, I hope you'll be a regular visitor. Cheers to the beginning of a beautiful journey!
Melanie